CONSTRUCTION MONTREAL
RENOVATION MONTREAL
ENGINEERING AND ARCHITECTURE
PROJECT SERVICES
INVEST IN REAL ESTATE
INTERNSHIPS, TRAININGS AND JOBS
Autocad Revit Sketchup Courses Training Work Employment in Montreal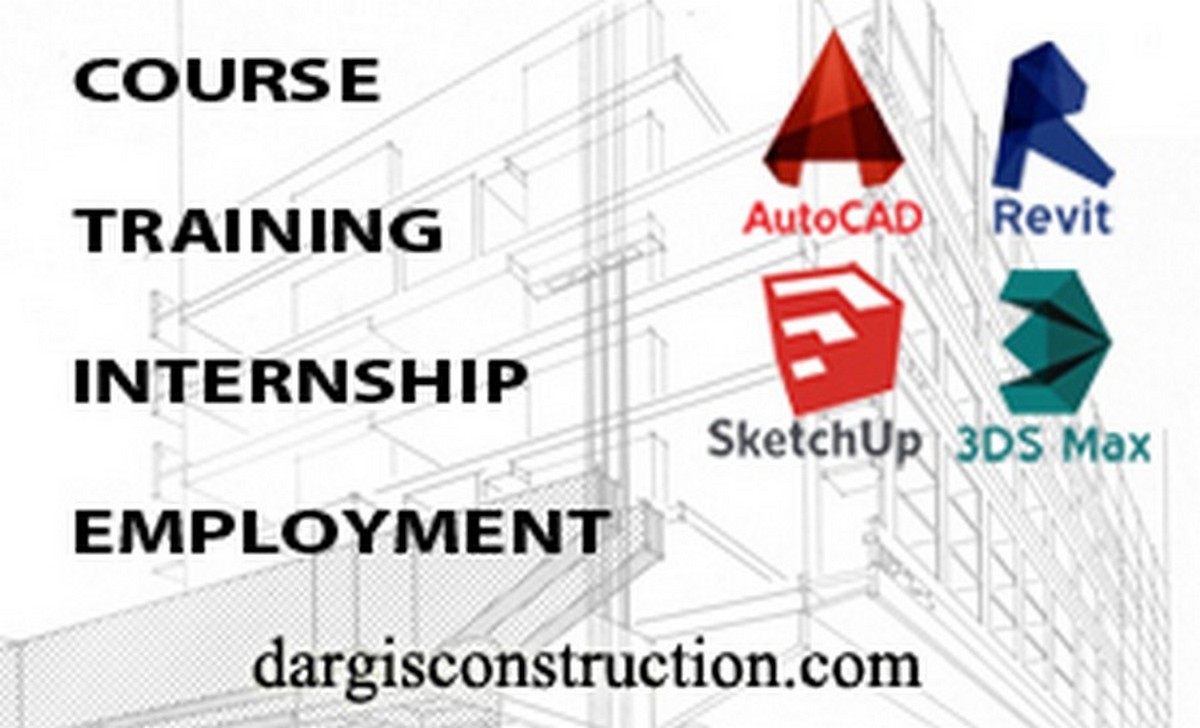 Professionals and job seekers wishing training with Autocad, Revit, Sketchup and 3Ds Max, now have a way to learn CAD software in addition to find an internship for a small fee. The company Construction Daniel Dargis Inc. provides professionals seeking employment with a Department to get practical training CAD software such as Autocad, Revit, Sketchup and 3Ds Max and internship in a business. For more information visit: www.workexperienceincanada.com
Company Construction Daniel Dargis Inc. receives a great amount of projects of all kinds, be it: renovation of kitchens and bath rooms, house additions, new home constructions, commercial renovations, architectural drawings for the realization of plans for houses or buildings of all kinds, calculations and drawings of structure. All these projects give the opportunity for professionals and students in drawing of building, civil engineering and architecture to be in contact with a multitude of projects therefore giving work experience. A department was created at Construction Daniel Dargis Inc. to offer courses, training and internships under the supervision of an engineer member of the OIQ, order of engineers of Quebec, and general contractor RBQ since 1989. This way job seekers whether they are:
University Graduates;
Immigrant Professionals; or
People in a career reorientation.
can benefit from a period in the workplace to not only develop their professional talents as engineers, designers or technician but also improve their qualities of communicators, of project managers in interrelations with the people in the building industry: contractors, subcontractors, engineering consultants, suppliers and customers.
In Quebec the 4 design software which are among the most used in the field of construction, architecture and engineering are: Autocad, Revit, Sketchup and 3ds max. It is more than essential to master these 4 basic designs software. The knowledge of only Autocad is not sufficient. The ideal candidate in building design handles Autocad for 2D, Sketchup for fast 3D visions plans, Revit for technical details in 3D and 3Ds Max for the renderings. CAD courses are normally expensive and only theoretical. A new practical training at Construction Daniel Dargis Inc. in CAD program helps graduates and immigrant professionals in quest of excellence for the first job openings, to benefit from mentors, courses and instructors to learn these software for practical experience in business by offering more a place to work and an opportunity of employment.
The conditions for registration, the business regulations, the terms, program content and registration fees can be found in the sections of the menu ABOUT US and PROGRAMS on Site: www.workexperienceincanada.com
With more than 400 projects/years of all kinds, Construction Daniel Dargis Inc. provides courses of Autocad, SketchUp and Revit through real projects. This is the only Canadian construction company that provides CAD courses in the meantime that giving working experience in a construction company. So that engineers, architects and drafting technicians can improve their knowledges of CAD at the same time that getting working experience in a company doing construction, engineering, architectural and interior design projects.
Construction Daniel Dargis Inc. is the only company of construction, engineering, architecture and design in Canada to provide a Department of training and integration in the workplace specifically to help people seeking employment to improve their professional profiles in addition to help propel them in work mode. This experiments work, courses and supervision by a member of the order of engineers of Quebec engineer.
Do not hesitate to contact us!