CONSTRUCTION MONTREAL
RENOVATION MONTREAL
ENGINEERING AND ARCHITECTURE
PROJECT SERVICES
INVEST IN REAL ESTATE
INTERNSHIPS, TRAININGS AND JOBS
Customized Design Cabin Construction Montreal Laurentides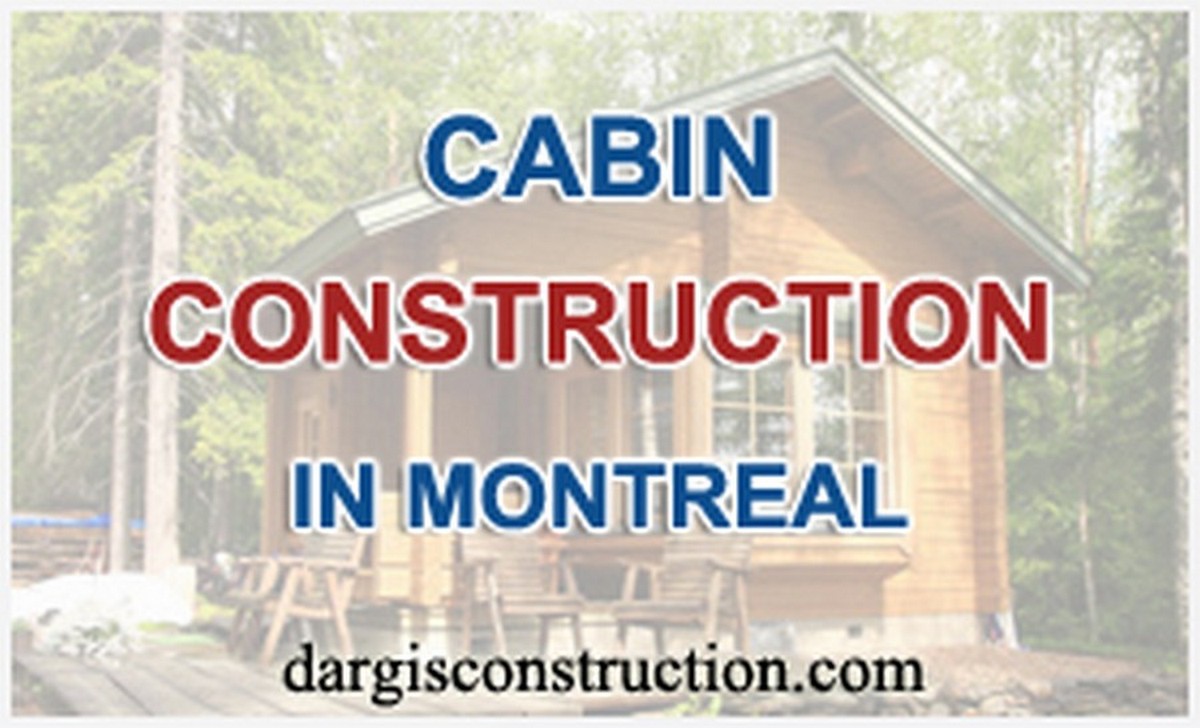 You have been dreaming a long time of your cabin in full nature. You found the ideal plot of land and you are about to realize your dream of cabin construction. You now need a contractor of confidence on whom you can count and who preferably lives nearby in the area. Construction Daniel Dargis Inc. brings together several contractors and teams in areas around Montreal who can carry out your project of cabin construction.
We help you as project manager in order to find the contractor in the area who, in his turn, will take care of your project of cabin construction. It is preferable to call upon a local contractor, because he has the resources, the material and the labour force on the spot for a cabin project, thus enabling you to save a lot of money and time for the cabin construction.
Think also about the fact that the factors of insulation for a cabin in distant areas are more stringent for your walls and ceilings, you will also possibly have to install a septic tank system, and it is necessary to take good precautions in areas which present risks of floods for the cabin, so that it is perhaps appropriate to install a system of solar panels on the roof of your cabin to produce your own electricity, and a multitude of other details that must be envisaged. We take the time with you to look at your cabin project and to bring solutions for all these considerations.
Our company can also help you to find a plot of land for cabin or secondary house or suggest to you promoters who have projects of real-estate developments in full nature. You only have to ask it to us. Our team of promoters of lands and other contacts can propose land of choice to you for projects of cabin construction.
Imagine yourself at your cabin, in full nature, and in all tranquility.
Do not hesitate to contact us!