CONSTRUCTION MONTREAL
RENOVATION MONTREAL
ENGINEERING AND ARCHITECTURE
PROJECT SERVICES
INVEST IN REAL ESTATE
INTERNSHIPS, TRAININGS AND JOBS
RBQ General contractor engineer house builder in Montreal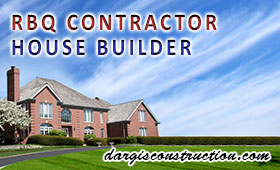 The construction of a house is the largest investment a family will make in its life. A home is where we spend much of our time, a place to rest that represents us and where we welcome the people we love, our family and friends. Choosing a house builder whom we can confide in is not an easy task. But on what criteria should we base our decision to select a house builder? Reputation, experience, a sense of ethics, image, recommendations, visiting model homes, pricing, technical performance, design, hearsay? There is certainly a bit of everything. Based on Google Enterprise client testimonials, the reputation of Construction Daniel Dargis inc. is excellent and quite impressive... Google Enterprise Construction Daniel Dargis inc. with Daniel Dargis engineer member of the OIQ, expert in construction DANIELDARGIS.COM who cares about the quality of his work and the projects he manages. Daniel Dargis is the second generaltion of the famous Dargis family builder.
But, in the end, one will still be trying to find the right house builder, who will complete our project with quality, respecting costs and harmony before, during and after construction. Construction Daniel Dargis Inc. is this house builder.
In fact, Construction Daniel Dargis Inc., is more than just a construction company. It is a group of several entrepreneurs in Montreal and surroundings specially selected with a great sense of ethics that cover a wide area in the region outside of Montreal to build your new house project in Laval, Blainville, Mirabel, St- Jérôme, St-Sauveur, Vaudreuil, Longueuil, Saint-Hubert, Brossard, Beloeil, Joliette, and even Trois-Rivières. Mr. Daniel Dargis, engineer and general contractor since 1989, makes the selection of reliable general contractors which he proposes to his customers and he keeps track of the works.
THE CONSTRUCTION OF A HOUSE GOES THROUGH ETHICS
Speaking about ethics means to act responsibly, with the desire to do things well and take the steps to get there by showing empathy towards one's customers while at the same time showing professional responsibility.
Empathy towards the customers knowing that it is important to respect the cost, the quality and the deadlines. Today, in 2013, we can add the "design" side because people are becoming more and more conscious about the attention paid to the design of the house. At the same time, one should be wary of a house builder who will say "yes" to all of your desires just to see you sign a contract without making recommendations, establishing barriers and proposing changes. This is all about professional responsibility. You do not want a house builder who will be a charmer making plenty of promises and who will, at the first opportunity, come up with a list of extras or who will find all kinds of excuses in order not to fulfill his promises. It is therefore important to partner with a professional with a high sense of ethics such as Construction Daniel Dargis Inc.
RBQ General contractor HOUSE BUILDER APCHQ member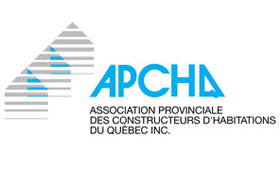 Construction Daniel Dargis Inc. is a house builder APCHQ member since 1989. He has all the categories of RBQ construction licenses to build all kinds of construction projects from houses to dwellings with condos or apartments, commercial and even industrial constructions. The APCHQ effers to his members contractors many improvement trainings to keep them up to date with the new technologies of construction. The APCHQ is a big organisation of contractors in the Quebec province. APCHQ offers also technical support to its members. Very often contractors contact the APCHQ technical experts in order to provide building solutions that can occur during the construction. The technical services offered by the APCHQ is very rapid because the contractors cannot wait long time during the building process.
In the Quebec province in order to get a RBQ license it is mandatory to be member of a building association of contractors like the APCHQ. In addition, if it is question to build turnkey construction of new house, it is also mandatory to offer the warranty of residential construction GCR. Protection for buyers. A home warranty is required in most cases to obtain a loan from a lending institution. Construction Daniel Dargis Inc. has provided it to you.
The warranty GCR for RBQ General contractors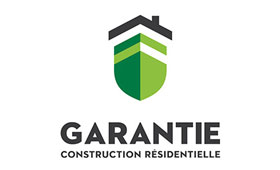 As general contractor of turnkey new house construction, Construction Daniel Dargis inc. offers the residential warranty GCR for new home. The GCR warranty is a governmental warranty symbol of quality. This warranty GCR insure, through all the builders of new homes that the control of quality during the construction is respected and this protects the real estate investments of the consumer buyers of new home. This is a sign of profesionalism.
This protection (through the GCR warranty) offered to the buyers is mandatory in most of the cases in order to get a loan from a financing institution. Construction Daniel Dargis inc. provides it.
CONTEMPORARY HOUSE BUILDER IN MONTREAL
Times change and bring new trends. Since 2010 the demand for building contemporary houses has been increasing. Construction Daniel Dargis Inc. works with many architects in design, estimates, project management and turnkey construction of contemporary houses. These houses are custom-designed according to the personality, the ergonomics of the land and the tastes of the customers.
Do not hesitate to contact us!