CONSTRUCTION MONTREAL
RENOVATION MONTREAL
ENGINEERING AND ARCHITECTURE
PROJECT SERVICES
INVEST IN REAL ESTATE
INTERNSHIPS, TRAININGS AND JOBS
INVEST IN QUEBEC IN REAL ESTATE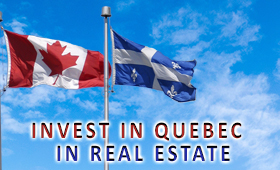 The Province of Quebec, which is an important driver of the Canadian economy, overflows with investment opportunities at good prices. Land and buildings are much cheaper here than in other Canadian provinces, such as British Columbia, Alberta or even Ontario. This makes it easier to acquire a first property, to settle quickly as foreign immigrants in Quebec with a beautiful property, for business people to find advantageous commercial buildings or for real-estate developers to acquire large lots of land for big projects. A video on YouTube briefly outlines real-estate investment opportunities in the Province of Quebec, when looking for: Invest in Quebec in Real Estate - Daniel Dargis engineer.
The Province of Quebec covers a vast territory with diversified resources, and it is populated mainly in its south-eastern section along the great valley of the St. Lawrence River. This river is very important in Quebec's economy. It contributes enormously to trade. On each side of the river various cities, such as Quebec City and mainly Montreal with its large port contribute to the development of a flourishing and stable economy. Before deciding WHERE to settle it is necessary to be well informed. The vast Province of Quebec offers many investment opportunities and it is wise to seek advice first from an impartial expert who is familiar with the different regions of Quebec and, of course, with all aspects of real estate such as the structure of the building, market patterns and customs, demand and who has also many contacts with trusted entrepreneurs.
Daniel Dargis, an impartial engineer born in Montreal who has lived in Trois-Rivières for many years, is also an impartial consultant, an advisor and a business guide for real-estate investors. He organizes tours, guiding accompaniments and tailor-made business trips in the Province of Quebec, for his client investors to visit real-estate projects, business people and companies all throughout the province. This greatly helps real-estate investors to discover the province in an objective way. He answers questions from real-estate investors through Skype or Messenger teleconference interviews and site visits and information meetings at the municipal licensing office. Daniel Dargis Eng. discusses topics such as prices, building permits and techniques, construction laws, demand, financing methods, project marketing and sales, and much more.
Whether you are an investor in Quebec seeking advice and resources to develop a project or a foreign investor who wants to be well informed before conducting research or checking an investment opportunity, Daniel Dargis Eng. and his team inform you in an impartial manner in many ways. He is your best real-estate guide for the Province of Quebec. Daniel Dargis has worked as a building structure inspection engineer in all the boroughs of the city of Montreal and he is very familiar with the Mauricie region, the Laurentians and many other regions of Quebec. He is familiar with the technical aspects of construction in Quebec, with its building code, such as: the seasons with the precautions of a freezing soil to be taken into consideration, the houses and the methods of construction which have changed since the 1900s, the foundations in concrete and rubble stone, correction methods and costs. He works constantly with various owners, entrepreneurs and investors in Quebec and he has an extensive network of contacts. As a building expert engineer and member of the APCHQ, the Quebec Provincial Association of Housing Contractors, he has gained a strong reputation. On Facebook Construction Daniel Dargis Inc. there are several excellent client reviews for information seekers.
Compared to the other 10 provinces of Canada, including the largest, such as British Columbia in the far west, Alberta and Ontario, land and building prices in Quebec are much more affordable. Quebec has as much to offer from the real-estate point of view as any other province in Canada. As a matter of fact, it is rather Quebec that wins with its prosperous economy, low cost of living, an excellent employment rate and good wages. These are all essential ingredients for a real-estate project to be successful, all of this being combined with an excellent quality of life and purchasing power for real-estate buyers. The highly multicultural population of Quebec, its renowned universities such as the network of the Université du Québec, McGill University, the École Polytechnique at the Université de Montréal, the ETS (École de Technologie Supérieure), the HEC (Haute École de Commerce) and Concordia University, just to name a few, its economic diversity and cutting-edge technology, low-cost natural hydro-electric energy and the hospitality of its people make it a wonderful place to live. These are also the human aspects that Daniel Dargis Eng., as a guide and investment advisor, wants his clients who do not yet know Quebec to discover. It should be noted by the way that the main cities in Quebec are Montreal, Québec City, the capital, Laval, Trois-Rivières, Sherbrooke and Gatineau near Ottawa.
Daniel Dargis Eng. has extensive expertise as a construction consultant. He knows how to popularize information in simple and clear ways and refer his clients to the right specialists as needed: construction and immigration lawyers, notaries, testing laboratories for building materials, local contractors' associations or others. Here are some sites and links that provide a brief overview of his real-estate consulting services:
For engineer Daniel Dargis, construction, project development and real-estate investments in Quebec have no secrets. It's a passion for him! He also completed a training as a real-estate agent in Trois-Rivières more than 30 years ago and recently another training at the famous
Club d'Investisseurs Immobiliers du Québec
Club of Real-Estate Investors of Quebec, which makes Daniel Dargis Eng. an impartial guide and expert in real-estate investment in Quebec.
IMPARTIAL GUIDANCE AND TOUR TO INVEST IN QUEBEC REAL ESTATE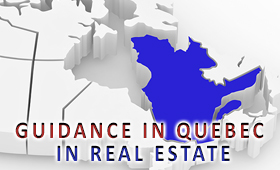 Quebec has several cities. Each one has its own permit office and they all have their own urbanization regulations. Investment opportunities in real estate are very varied in Quebec. Within a radius of 500 km in the St. Lawrence River Valley the four most important cities for doing business are located, such as Montreal, Laval, Quebec City and Trois-Rivières. On the outskirts of these cities, just a few kilometres away from downtown, there are several affordable stretches of land and houses available. Many foreign investors from France and China buy interestingly priced farms to cultivate vineyards, food-producing farms, manufacturing plants or technology development centres. Other investors prefer to invest in the big city of Montreal and they often buy several condos and building projects under construction in order to resell with profit just a while after the end of the works. In Quebec there is a lot of speculation and FLIPS in real estate. People move often. It's almost like a national sport. They buy a property, live in it for a while and then resell it with profit. During construction the prices are much lower and at the end of construction the prices go up and generate profits. Many workers and university-educated graduates with a first job buy their first condos around the 4 big cities, in smaller cities such as St. Constant, Beloeil, St-Jean-sur-Richelieu, St. Jérôme, Shawinigan, Chicoutimi, Yamachiche, Drummondville, Victoriaville and many others. These smaller cities also offer a very good employment rate and business opportunities but with the added benefit of less stress and a better quality of life at a much lower price! It is not uncommon to find in these cities houses and buildings that are 2 to 3 times cheaper than in Montreal.
There are many projects in progress, regions and real-estate developers to discover in Quebec. Daniel Dargis Eng. helps you find them. Being a native of Montreal, with more than 40 years of experience in construction in Quebec, he knows the real-estate sector and the different regions of Quebec very well. Another interesting thing to know is that more than 60% of the population in Montreal comes from other countries. So, native Quebecers are a minority in metropolitan Montreal. This city attracts many immigrants and the use of English and French is common there. In other regions of Quebec, however, French Quebec culture is more prevalent. In large or small cities the hospitality of Quebecers is recognized worldwide.
Too many investors are only looking for real-estate investment opportunities in Montreal. For lack of information they often miss out on extraordinary bargains. An excursion or business trip in other regions of Quebec may really surprise them to such an extent that they would not know where to invest first in so many good opportunities at low prices. Large lots of land or big properties for a fraction of the price they would pay in Vancouver, Calgary or Toronto. Therefore, when making an exploration trip in real estate in Quebec it is essential to also visit the regions and cities starting north with Laval, St. Eustache, Mirabel, St. Jérôme and on the south shore, Longueuil, Brossard, St. Hubert, Beloeil, Châteauguay, St. Constant and many other places like Trois-Rivières, Shawinigan, Drummondville, Victoriaville. The exploration tour circuit to find investment opportunities in real estate is planned according to the needs of investor clients. These small towns often offer more jobs, better wages, at much lower real-estate prices with access to beautiful natural sites. If you come to Quebec to do real-estate research in the months of March or September, do not forget to attend the many exhibitions related to housing and investment opportunities in Montreal, such as:
OPPORTUNITIES FOR REAL-ESTATE INVESTMENT IN QUEBEC, THE CCQ, RBQ AND THE LAWS OF CONSTRUCTION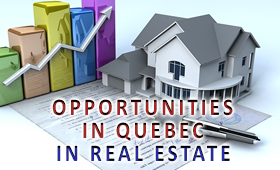 Every province in Canada has its own laws in the construction sector. The laws in Quebec are very different from the other provinces of Canada. You must first know them before starting a buying process, especially if the purchase involves renovation or construction work. These laws have a great influence on the project's budget. So, real-estate investment opportunities are affected by the laws and regulations of the construction sector that is unique to Quebec. With Daniel Dargis, impartial engineer and advisor, we will discover them briefly.
In Quebec there are two major aspects to take into account before investing in real estate when it comes to carrying out works, whether it is minor work of partial demolition, expansion or even completely new renovation work. These two major aspects are: the labour law in the field of construction construction (for workers in the construction sector) and the laws relating to the use of RBQ licenses of specialized or general contractors.. The organization to contact in connection with the labour law is the Construction Commission of Quebec - CCQ and for RBQ entrepreneurs' licenses, the organization is the La Régie du Bâtiment du Québec - RBQ
In Quebec, these two organizations are under the control of the provincial government of Quebec and not of the Government of Canada. Another thing to consider is obtaining building permits. The granting of renovation or construction permits is done by the municipality's permit office through the urbanization rules of the municipality in question. In the case of Montreal, the city is divided into 19 boroughs and each borough has its own office of building permits. It is the municipality (or borough in the case of Montreal) that is at the top of the decision making pyramid. It authorizes the TYPE of building that can be built or renovated, HOW, WHERE and WHICH (subject to respecting the labour law with the CCQ). So, before investing in Montreal in real estate with the intention of doing subsequent works, the first thing to do is to contact, in following order:
The borough license office. To know the TYPE of construction or renovation authorized, HOW (under which Building Code), WHERE, by WHICH (workers and/or contractors) and with the help of WHICH professionals (architect, engineer ...)
The CCQ - Commission de la Construction du Québec. To know WHO has the right to work, on WHAT and WHERE;
The RBQ - Régie du Bâtiment du Québec. To know WHO has the right to build or renovate, HOW, and WHAT and WHERE.
Let's talk a little bit about the workforce and skill cards of the workers necessary to do the work. Before investing in real estate in Montreal or anywhere else in Quebec, it is very important to consider the laws and standards in construction in Quebec. Especially in relation to the labour laws that are typical of the construction sector in the Province of Quebec. Many foreign and even local real-estate investors in Quebec are not aware that since November 2017, several changes in the law now require property owners to use RBQ contractors for all structural work. So, it is no longer possible to think of saving money by doing major work yourself. We are talking here about new construction, enlargement and even the removal of a simple load-bearing wall. The CCQ organization Commission de la Construction du Québec has several inspectors who control small or large work sites. These inspectors, acting like real construction police persons, are responsible for enforcing the collective agreements of construction workers and for respecting wages. So, before investing to buy a building and estimate labour costs, make sure you have a sufficient budget for labour expenditures based on the type of renovation and laws. Otherwise, you risk not making your investment very profitable. These things are not necessarily mentioned when you do business with a real-estate agent who is trying to sell you the property at all cost to get a commission. It is for this reason that it is better to seek advice from an impartial expert in construction and building.
Let's talk a bit now about building licenses as an RBQ contractor. In Quebec, before any type of construction or renovation work, it is ALWAYS preferable to contact the Régie du bâtiment du Québec RBQ to get to know the type of license required. There are several types of construction and category licenses, such as: general contractor, specialized contractor or self-builder.
Informing yourself well will avoid you a lot of complications and fines, and it will contribute to the profitability of your project. You realize now how important it is to be informed impartially before investing in real estate in Quebec. Like everywhere else. Daniel Dargis engineer, impartial advisor, general contractor RBQ since 1989 and native of Montreal informs you on all points before investing in real estate in Quebec.
STAGES OF ANALYSIS TO INVEST IN QUEBEC IN REAL ESTATE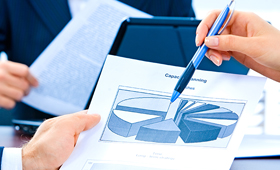 Looking for and offering real-estate investment opportunities is one thing, and detecting the right business opportunity is another. Daniel Dargis Eng. is not a real-estate agent looking for and offering you investment opportunities in order to get a commission. Although he has a real-estate agent's training, he is primarily an engineer and acts with impartiality and neutrality. His goal is not to get the maximum out of a sale but to inform you as an impartial expert in construction. This is of utmost importance for real-estate investors. It offers specific steps to impartially and beneficially assist investors in their search for land, condos, houses, commercial or industrial properties, in the Province of Quebec. These steps are:
Meeting with the client investor to listen to his goals, to inform him generally about the regions and cities of Quebec and the laws of construction and to give him contacts and leads to guide his research;
Visit the properties and buildings that the investor himself has found or with the help of his real-estate agent;
Analyze the information on each property, such as: the condition of the building, the repair work necessary in the short or long term, the possible delays to obtain the permit and do the work, refer to the need of the contractors and, if necessary, produce a context for an investment strategy;
Facilitate the realization of the project with the development of the project through sketches, plans, study of costs, feasibility, marketing study;
Direction and project management.
This way the investment feasibility analysis of the project is done in an impartial manner. This impartial investment study gains credibility with the addition of the experience, knowledge and contact network of Daniel Dargis Eng. The real-estate investor thus retains a total freedom based on the expertise of impartial experience and trust. Daniel Dargis, engineer, can not only inform the client but also help him realize his turnkey project. All the tools are there at the disposal of the investor and at his own pace.
TRAVEL TO VISIT AND INVEST IN REAL ESTATE IN QUEBEC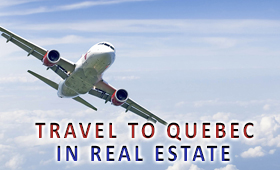 Coming to Quebec (as everywhere else in the world) on an exploratory trip, for a few days or weeks to get information in order to visit, get information and find investment opportunities is not so easy. It is best to prepare your business trip with the help of an expert on site. This is for the purpose of travelling to Quebec with at least one contact list at hand. It is in this perspective that Daniel Dargis Eng. offers video conferencing consulting services. This way his investor clients from anywhere have access to clear, unbiased and timely information. These interviews are usually done with simple tools like Skype or Facebook Messenger. The office of Mr. Daniel Dargis, managing engineer and president of Construction Daniel Dargis Inc. is based in metropolitan Montreal. The central location of Montreal makes it possible to quickly reach the majority of the cities of Quebec. Montreal International Airport is only minutes from the office. A wide range of support and information services is offered, such as:
Video conference information meetings;
Organization of the investment trip to Quebec with appointments, hotels, inns, tours and programmes of visits and meetings in Montreal or other cities of Quebec.
It is simple, easy, affordable, impartial and accessible!
Daniel Dargis Eng. is the ultimate guide by whom to be informed, to analyze and direct real-estate investment projects throughout Quebec. Investing in Quebec is now easier and more accessible with the help of Daniel Dargis, an impartial engineer and RBQ general contractor since 1989. He has not only all the knowledge and experience necessary to act as an impartial advisor but he also holds all RBQ building licenses required in Quebec for the client who wishes to carry out work. Daniel Dargis Eng. can assist the self-builder as well as the investor from outside Quebec as project manager and give advice all throughout the renovation or construction project about land, condos, houses, apartment buildings, commercial or industrial buildings.
Do not hesitate to contact us!